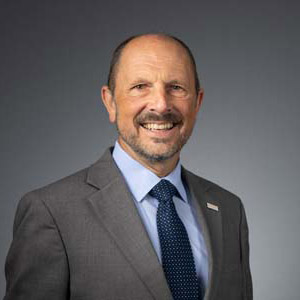 Dr. Richard Novak has been with the Division of Continuing Studies (formerly the Division of Continuous Education and Outreach) since its inception in July 1996 and has served as Vice President since 2013. He has been engaged with online learning at Rutgers since 1997. 
He is also an associate member of the graduate faculty in the Rutgers Graduate School of Education, teaching face-to-face, hybrid and fully online courses. Dr. Novak is past president of the University Professional and Continuing Education Association (UPCEA), the principal U.S. organization for professional and continuing higher education. He continues to serve in various leadership roles with UPCEA.
As the Vice President for the Division of Continuing Studies (DoCS), Dr. Novak provides executive leadership for a large and diverse University-wide division at Rutgers University that includes over 150 employees in 20 distinct units, that coordinate hundreds of credit and non-credit programs, enrolling thousands of participants, reaching audiences from pre-school youth to retirees, on and off campus and online, and providing various support services to faculty, staff and students across the University. In addition, DoCS operates the Rutgers University Inn & Conference Center,  and iTV, the University's high definition broadcast television studio.
In 2019, Dr. Novak received the UPCEA Julius M. Nolte Award for Extraordinary Leadership. The award is given to an individual in recognition of unusual and extraordinary contributions to the cause of continuing education on the regional, national or international level.  He is a past recipient of the Walton S. Bittner Service Citation for Imaginative Leadership in the Advancement of Continuing Education and Distinguished Service to the Association by UPCEA and the National Excellence in Online Administration award.